Trees have meaning. For yonks, trees have been symbols of growth, life, and wisdom. It makes sense—they've been around for about 370 million years. Meanwhile, here we are, struggling to put our pants on in the morning and make it through 37 minutes of a video conference. Ya feel me?
Nowadays, wood (that thing that comes from trees, if you were wondering) represents sustainability. Heck—it's one of the main reasons why we use it in everything. Well, almost everything. In interiors, it's usually used for your floors and perhaps your furniture. But what about your lights?
Cue our wood lights. To round off our series on lights with fancy-pants finishes, we'd like you to meet our FSC-certified wood pendant and wall lights. Rumour has it that we came up with these lights when one of our product designers was going through his Ke$ha phase. ("It's going down. We're yelling timber," was ringing throughout our office.)
These gems will instantly bring nature indoors. And in this article, you'll see images of ways to use these lights to frame your space and complement your interiors.
Up A Gum (and Other) Trees
These pretty pictures would even make Blinky Bill jealous of his boring gum tree abode. We suspect that we might be getting a couple of calls from koalas looking to relocate to our hanging pendant lights. Only kidding. Maybe. (If you know one, please urge them to give us a call on 1300 672 499.)
Let's kick things off with one of the best ways to use wooden linear pendant lights: in your kitchen. Long island benchtops look fantastic with long linear lights. And you can match the colour of your benchtop and cabinetry with the wood of your pendant lights to create uniformity. Throw some black powder-coated metals into the mix (like your taps) for contrast, which will accentuate the natural red tones of the wood.
Light:P16 Linear Pendant Light
Wood:Tasmanian Ash
The first rule of wood club is you don't talk about wood club. Okay, that's definitely not the first rule to remember when choosing wooden light fixtures. But—a handy rule to keep in mind is that you should never overdo it. Keep it simple. Don't mix too many wood tones in your space. Three is usually the sweet spot. How many can you count above?
Light: WSX Square Wall Light
Wood:Smoked Eucalypt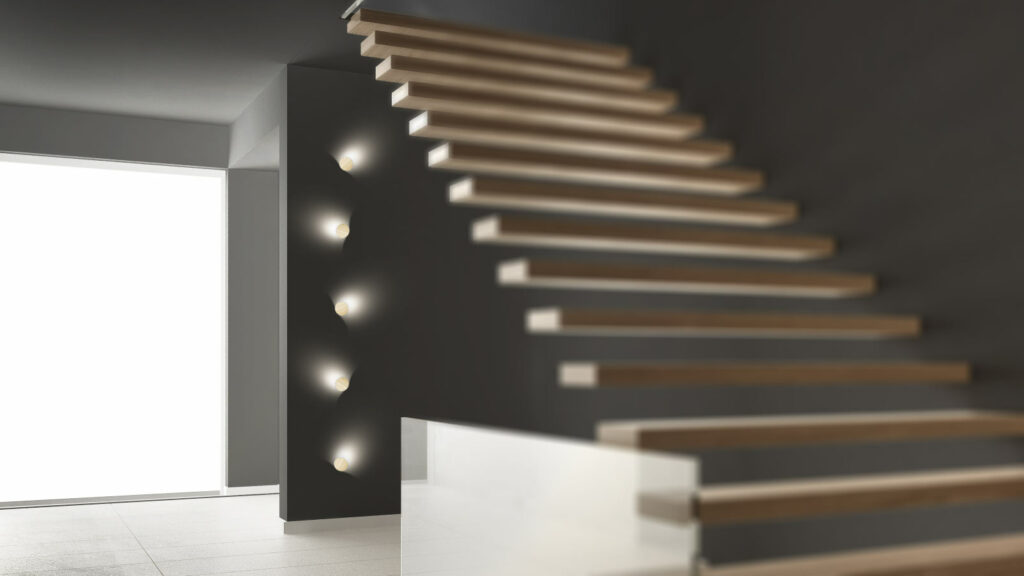 You can pair light timbers such as Red Heart with materials such as stone, concrete, and metals. Given that spotted gum and Tasmanian Oak floorboards are a common choice in Australian homes, you can create uniformity (much like in a kitchen) by adding a light-coloured pendant or wall light to the mix. If your floorboards feature darker tones, lights finished in a lighter wood can also be used to create a visible contrast.
Light:WSX Curve Wall Light
Wood:Red Heart
A light wood like American Cherry also works a treat in places where you want to create a subdued, calming environment. Lighter colours will make you feel lighter and more relaxed. It's that simple. And you can even use pastel colours to decorate your space to add pinch flavour to the whole room.
Light:WSX Square Wall Light
Wood:American Cherry (Light Wood)
As a final note, remember that if you're adding a piece of wood to your existing colour scheme, the purpose is to either contrast or complement the woods that are already there. Take a look at the undertones of your timber and try to harmonise them with your wood pendant or wall lights. What are undertones? It's basically how warm (yellow, orange, or red) or cool (blue, white, or grey) your timber looks.
Light:WSX Curve Wall Light
Wood:Tasmanian Ash
That's all, folks! If you'd like to learn more about any of these lights, feel free to get in touch.