Did you hear?
Nope, we're not talking about Bella, the cat who just claimed the loudest purr record. Meow.
But in other purr-worthy news, Brightgreen has freshly debuted the Classic 4.0 Collection—a modern reboot of our much-lauded D900 Classic. We took the world's first 50W halogen-equivalent LED downlight, preserved its classic aesthetic, and supercharged it with Tru-Colour® 4 and more. It's like giving the Statue of Liberty an energy-efficient LED torch.
If you've been scouring the interwebs trying to find ideas on how to swap your standard downlights with these champs, say no more. We gotchu. In this short show-and-tell (mostly show), we'll give you the lowdown on how to add the Gen4 Classics to your space.
Would you rather recline while the gurus do their thing? Tickle our inbox or ogle at the Classic 4.0 Collection, and glide down for the eye candy (read: picture fiesta) below.
A Bit About the Classic 4.0 Collection. The Original Classic. Reloaded.
If you're already fighting open-tab armageddon and don't want to get lost in the sea of tabs, here's what you need to know about the Classic 4.0 LEDs:
Advanced Lighting Technology: Now equipped with Tru-Colour® 4 and Gen4 100,000Hz flicker-free drivers, the Classic 4.0 Collection offers unmatched, true-to-life light quality and a comfortable visual experience, reducing flicker to almost imperceptible levels.
The Original Classic: We've maintained the D900's halogen-like 'sparkle' lens and ultra-low-degradation 900lm output, ensuring long-lasting, consistent lighting that far surpasses traditional halogens in both brightness and endurance.
Elegance Meets Intelligence: The collection showcases a balance of style and intelligence. The golden ratio informs its proportions for universal aesthetic appeal, integrated drivers eliminate unwanted bulk, and smart home connectivity secures seamless integration into modern lifestyles.
Flexibility and Mounting Versatility: A variety of beam options, CCT settings, and mounting options—including a 360/36-degree pivotable constant force hinge—ensure that the luminaires can cater to a multitude of design preferences and

functional requirements

.
Robust and Reliable: Built to withstand voltage fluctuations and Australia's harsh climate, and backed by a 10-year warranty with local support, it's a promise of quality that's hard to come by these days.
For those who want more than just the CliffsNotes—poke this for the whole story.
How to Style with Classic 4.0 LEDs
Phew. Now that the nitty-gritty is out of the way, it's show-and-tell o'clock. Start scrolling for all the visual inspo to help you incorporate the Classic 4.0 LEDs into your space, and get those hamster wheels in your noggin spinning.
Downlights
Nothing says classic lighting like a recessed LED downlight.
D900.CL
With a 'halogen-like' sparkle lens akin to the original D900 Classic, the updated D900.CL can instantly uplift any space with mid-century modern, art deco, and other classic architectural styles.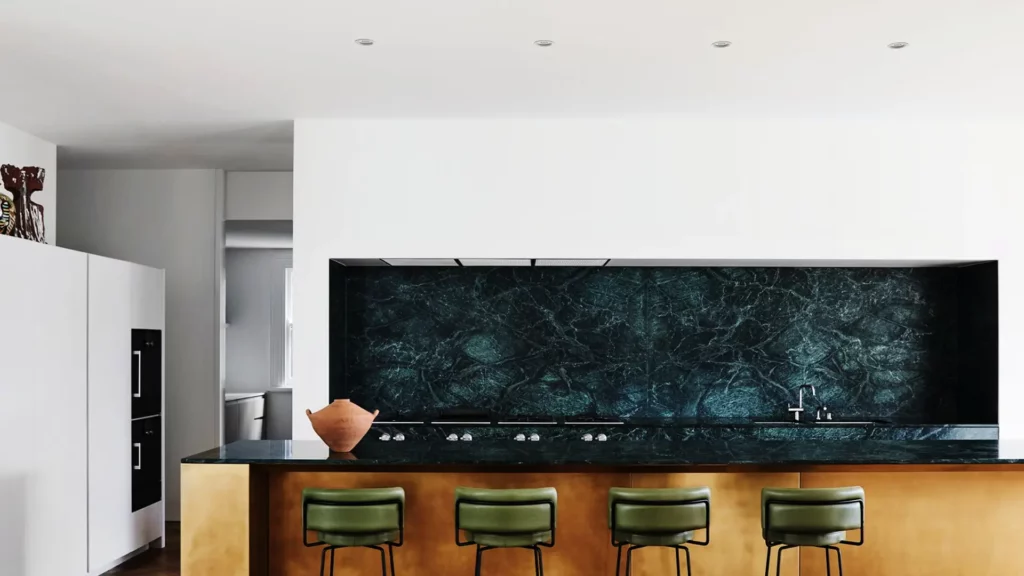 Track Lights
Want the flexibility of a Cirque du Soleil acrobat in your lighting design? For those who redecorate more often than they check the weather, the Classic 4.0 track lights provide the freedom to direct drama wherever you desire. Add, remove, move, and refocus these champs to match your ever-evolving environment.
T700.CL
Got a child's pasta-glued masterpiece on your wall? Constantly shuffling couch positions? Whatever's on your wall or your floor, the T700.CL track light is gimballed, rotatable to any angle, and moveable along its track to let you shift lighting positions as your space evolves.
Use these with Brightgreen's lens options for design efficiency and flexibility.
T900.CL
The T900.CL is the Vin Diesel of the Classic 4.0 track lights. More muscle, more drama, but still a cutie behind that rugged exterior. Think of these as the ideal 'in-between' track lights—use them as a general illuminator in spaces that need added brightness or as an accent light for your artwork and statement furniture.
T1400.CL
The T1400.CL is your go-to for grand spaces. With a potent combo of higher output and design adaptability, it's the heavy-hitting choice for commercial settings or lofty spaces with high ceilings, where light needs to reach far and wide.
Surface Lights
If you'd rather not turn your ceiling into a golf course with a bunch of holes, or you know, your concrete ceiling simply can't handle recessed downlights, choose surface-mounted lights. The Classic 4.0 surface lights can highlight your chosen area and add more visual presence and weight to a room.
It's a bit like adding statement earrings to your earlobes.
D700.SH.CL
Cluster these classic surface-mounted beauties in groups of two, and you have a constellation of LEDs that immediately draw attention to your desired surface or space. The choice of beam angles adds another layer of flexibility, tailoring the illumination (lux) level to your room's specific needs.
May the force of adjustable illumination be with you.
D900.SH.CL
The D900.SH.CL, with its bolder beam output and beefier form, is the spotlight your culinary creations have been craving. It's great for kitchen benchtops to make your version of Ottolenghi's Shakshuka look slobber-worthy. You can install these clustered together in groups of two or individually. Pick your parsley.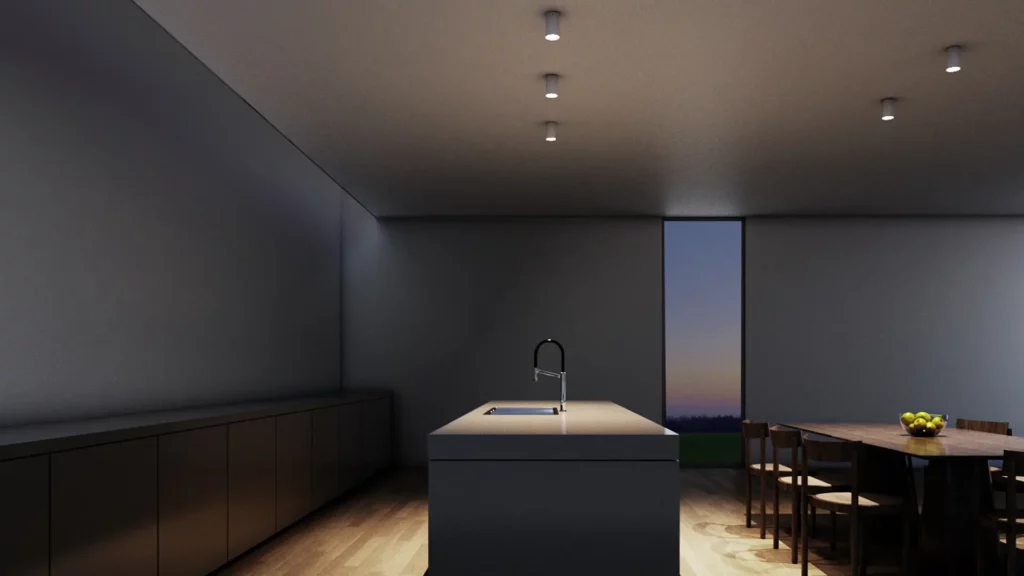 D1400.SH.CL
The biggest of them all. For areas that demand significant illumination—like commercial settings, spaces with high ceilings, or any place that needs more light—D1400.SH.CL is your lighting rock star. It commands attention with its high output, ensuring every corner is bathed in light.
D700.SHX.CL
If you want a sleeker aesthetic than a track light but still need sufficient flexibility, choose the D700.SHX.CL. With a medium level of flexibility and track-free aesthetic, it's an excellent choice for spaces where the artwork may vary in size, allowing for adjustments in lighting to always ensure the perfect highlight.
D900.SHX.CL
With its ability to rotate and direct light precisely, the D900.SHX.CL is a versatile illuminator, especially for angled ceilings or walls. It enhances spatial perception so that rooms have a more open, energetic feel.
D1400.SHX.CL
Another biggie, the D1400.SHX.CL is unparalleled for maximum illumination in vast spaces. It's designed to spotlight and accent walls or surfaces from a great distance, perfect for high or angled ceilings.
Pendant Lights
Think of these pendant lights as the chandelier's hip, younger cousin. And while you may feel a sudden urge to swing from them like you're three again, definitely don't—save the acrobatics for the gym.
Instead, use them for task lighting to bring the zing to your kitchen or add them to a space for an instant aesthetic boost.
P900.CL
Bring the light down, baby, light down. The P900.CL pendant brings an intimate ambience to your space. It focuses the light closer to where life happens—over tables and counters—reducing glare and creating a cosy, inviting atmosphere while maintaining a sleek and polished look.
Reboot Your Interiors with the Classic 4.0 LEDs
Are you daydreaming about all the ways to integrate the Classic 4.0 Collection with Tru-Colour® 4 into your space? If you've got a bunch of ideas but don't know where to start, Brightgreen's LED whisperers are keen to hear about your vision. Dial our batphone at 1300 672 499 or slide into our DMs to get help with your lighting designs.
(Or perhaps you're still thinking about Bella's decibel-shattering purrs. We get it.)