MUCHO-HIDEABLE, MEGA-STEALTHY. IT'S THE CATWOMAN OF CONCEALED LIGHTING.
INVISIBLE. SECRET. BUT WASH ADJACENT SURFACES WITH LIGHT. HIDDEN STRIP LIGHTING.
FROM CABINETS TO ARCHITECTURAL LIGHTING. USE THEM ANYWHERE. OUT OF SIGHT.
HIDE THESE LED STRIP LIGHTS IN PLAIN SIGHT. WARDROBES. CABINETS. ROOFS. ANYWHERE, OUT OF SIGHT.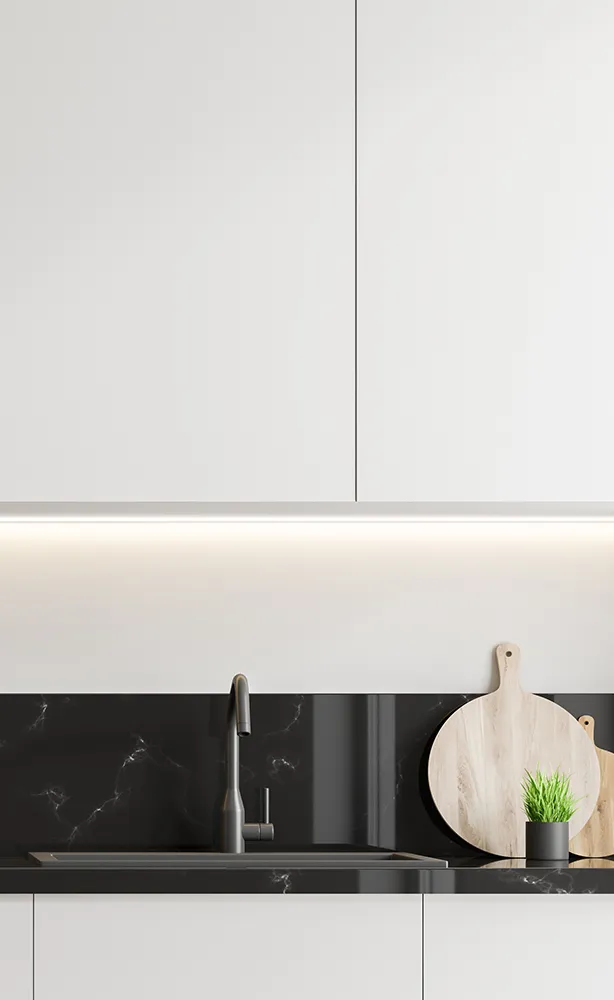 Skip the light spotting that's common with LED strip lights.
These smooth beams give continuous light at the highest CRI (light quality) of any strip light out there.
That sort of makes them the fairest in the land.
You can go a lot of directions with eight legs, and the DST24 flexible octopus arm of a strip light can do just the same.
With each 'sucker' being its own lens, you can enjoy 30° or elliptical 10×45° beam angles.
THIS CONCEALED STRIP LIGHTING DELIVERS SPOT-FREE, CONTINUOUS LIGHT BEAMS AS SMOOTH AS TEFLON.
SIDESTEP PRICEY COVE LIGHTING. THESE LEDS HAVE IT ALL BUILT IN. USE DIRECTIONAL BEAMS TO ILLUMINATE ADJACENT SURFACES.
COMPATIBLE WITH ALL STANDARD PLASTERBOARDS, TOO. CLIP IT IN AND SKIP THE TOOLS.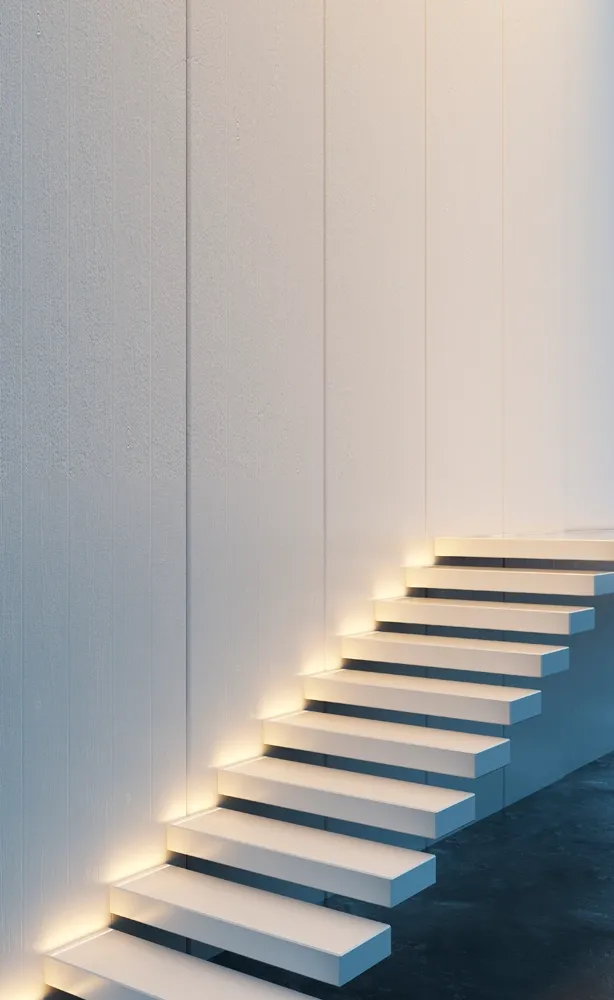 The NST6 extra thin neon can fit in all the spaces and go all the places.
It's waterproof, UV-stabilised, and flexible.
Use it under cabinets, in alcoves, to skirt hallways…heck, stick the thing outdoors if you want to.
Use CCT tuning to start and finish your
day right with Day Shift.
It's all about that circadian lighting and
keeping your rhythm.
Or rather, getting just the right light at
just the right time. Heyy, Goldilocks.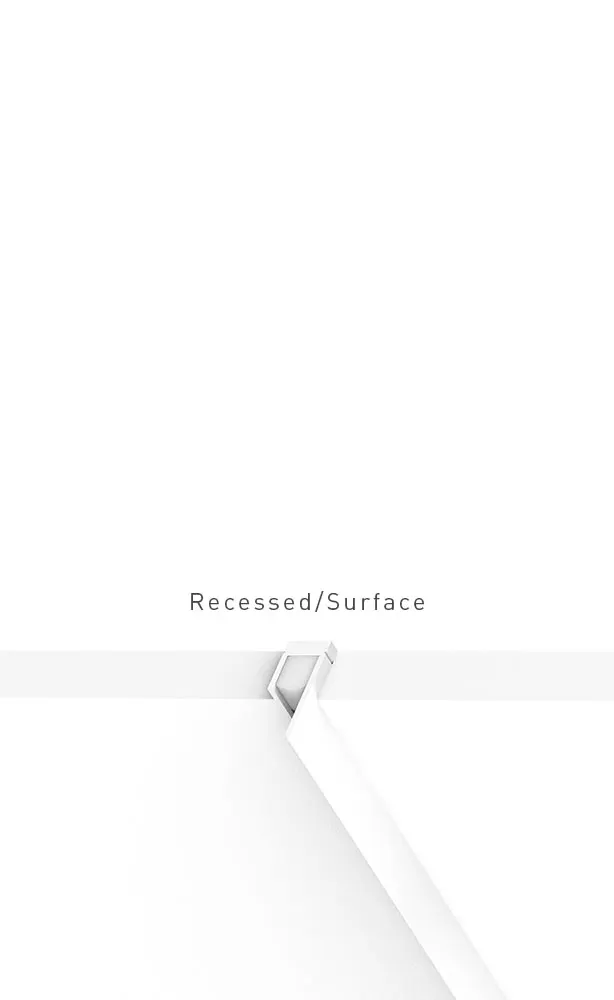 WASH SURFACES, NOT YOUR EYES. AND WASH YOUR LIGHTS, TOO. IP67-RATED CONCEALED LIGHTING.
REMOVE THE GLARE, 'COS YOU CAN'T SEE THE LUMINAIRE. PLUS, ULTRA-LOW UGR LEVELS FOR A LOW-GLARE-GOOD-TIME.
PLACE IT WHERE YOU NEED IT. DIRECT THE LIGHT WHERE YOU WANT IT. OUTSIDE. INSIDE. ANYWHERE.
Choose your kind of fast install with double-tailed lengths, quick connectors, and scissor cuttable LED strip in play.
Save time and waste not. (Ohh, good human points!)
This strip light show comes standard in 1m, 2.5m, and 5m lengths.
But you can easily get choppy with it and customise the length (within 5cm) to your heart's content.
These dimmable LED strip lights can come smart, but also…less smart?
With Phase and DALI drivers, you can dim it down your way.
Explore your dim to warm options with Night Shift.