Downlights are the general illumination champs.
You sort of slap them in (or on) the ceiling and forget about them.
They give you the head space (physical, not mental) and they easily blend with the minimalist styles of modern architecture.
To skip the poky bits coming out of the ceiling, choose recessed downlights.
But if you're overly fond of said ceiling and would rather not turn it into a golf course with a bunch of holes, choose surface mounted.
Feeling indecisive? The RSX is both.
These LED downlights aren't just glamour hounds flaunting about the place, they believe in bringing everyone else up with them.
These lights make your space (and your face) look 30% better.
Yes, that's the actual difference light quality makes.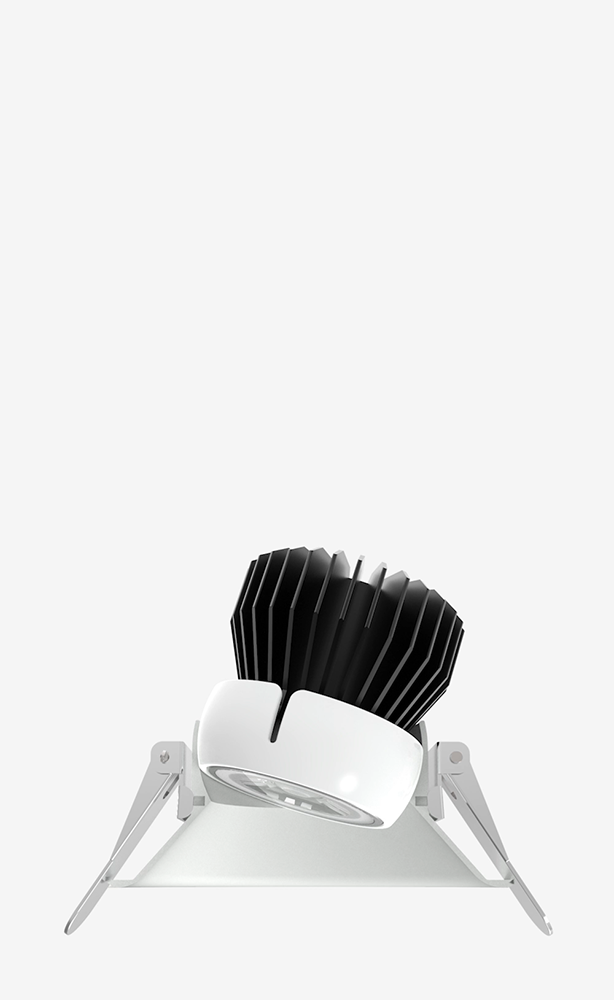 Just scroll social media for a moment to see the difference light angles can make.
Hit the right angles to highlight your space with gimbal downlights
That gimbal means you can spin your beams around to direct light only where you want it.
You won't even know you're dating, and these LED drivers will have you down the aisle.
That's how smooth and flicker free this deep dimming is.
Also, they're power ripple immune. (We know people.) That's right, no light stutter.

Glare can be a real pain in the eye space.
That's why these downlights are specifically designed to be low glare.
They've got recessed lenses, extra low-glare coatings and honeycomb filters (which sort of sound tasty but are not in fact edible).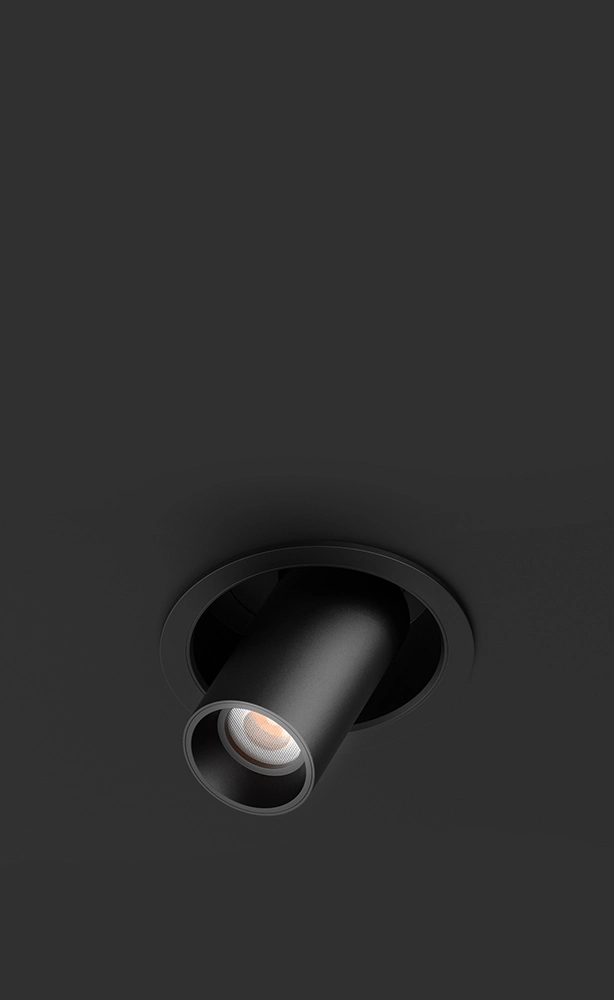 Feeling indecisive? Surface mounted or Recessed? Meet the Irresistibly Flexible RSX. It's both.
Immensely Adjustable. Ah, Push it, Push it real good for Recessed. Pull it out and Gimbal it all about for Surface mounted.
Direct your beams with our dynamite D600.RSXH. It's made for Mood Swings. You'll do more than see the light with these smart downlights.
You'll do more than see the light with these smart downlights.
They've got all the human-centric lighting skills to give you the right light at the right time of day. Circadian rhythms and all that jazz.
Wake up with Day Shift and rest easy with Night Shift.
Shuffle styles until you find the winner for your space: black downlights, white downlights, square ones, big ones, thin ones, and even a wall washer in there to really mix things up.
If you can't decide, we've heard eeny meeny is effective.
Also, consider the waterproof and fire-rated downlights in the mix.
Save your fingers and the environment at the same time.
These downlights come with snap-free spring clips, so installation is easy (and painless).
And they're Green Star compatible, so you know your choice is doing more than good things for your fingers.