We did the Harry Potter's Platform 9 ¾ thing last week, diving wall-first into our MINI Wall Lights—your nocturnal navigators, your nighttime snack-time sidekicks, your secret weapon against toe-stubbing horrors.
In short, these tiny wall LEDs help you navigate the dark, avoiding obstacles like you're James Bond. And they do it all without disrupting your sleepy state. You loved them, we loved them, and it was a veritable love fest!
Now, we're shifting gears from chit-chat to show-and-tell. So brace yourself for a visual joyride, and discover how to use our itty-bitty wall lights in your spaces, from kids' bedrooms to the garden and everything in between.
If you're allergic to pretty pictures and prefer to talk to a real, smiling, farting human, get in touch with our lighting experts for a complimentary lighting design.
Kids' Bedrooms
It's the monster-under-the-bed-slayer, the storybook illuminator, and the dream guardian. These tiny wall lights turn yours and your kiddo's room into a safe haven that's subtly lit, keeping the boogeyman at bay while your little ones dive into dreamland.
And what's better than a night light that doesn't disrupt their sleep but still keeps the dark at a friendly distance?
Bathrooms
Midnight trips to the bathroom can be a hazard of epic proportions. Turning on a bright overhead light can instantly snap you out of your sleepy state.
With our pint-sized wall lights, navigating the loo post-midnight is as smooth as your favourite love song. Avoid slippery tiles and sharp corners, and skip the harsh overhead lighting that'll zap you awake during those blurry-eyed bathroom visits.
Think of it as a soft glow that says, "Watch your step, honey. And psst, wash your hands."
Hallways
Ever walked down your hallway in the dark, feeling like a contestant on an episode of Total Wipeout? It's scary business, especially if you're half-asleep and craving some Coco Pops. And, let's be honest, your spatial memory isn't enough to save you from Fluffy's chew toy or a rogue LEGO in the hallway.
Not anymore. With these little soldiers stationed along your hallway, you'll strut down your corridor like a certified queen, even at midnight.
Home Theatres
Turn movie night into an IMAX-esque experience. With our small wall lights, you get that dramatic aisle lighting, like you're at the premiere of Avatar: The Way of Water.
And that means no more pausing the movie to find your snacks. Stay immersed in the film while our little lights guide your popcorn-grabbing hand.
Staircases
Stairs: the archnemesis of midnight snackers everywhere. Skip those heart-stopping moments of almost missing a step on the staircase in the dark. Instead, add our nocturnal navigators to your staircase, transforming it from a potential rollercoaster ride to a well-lit path.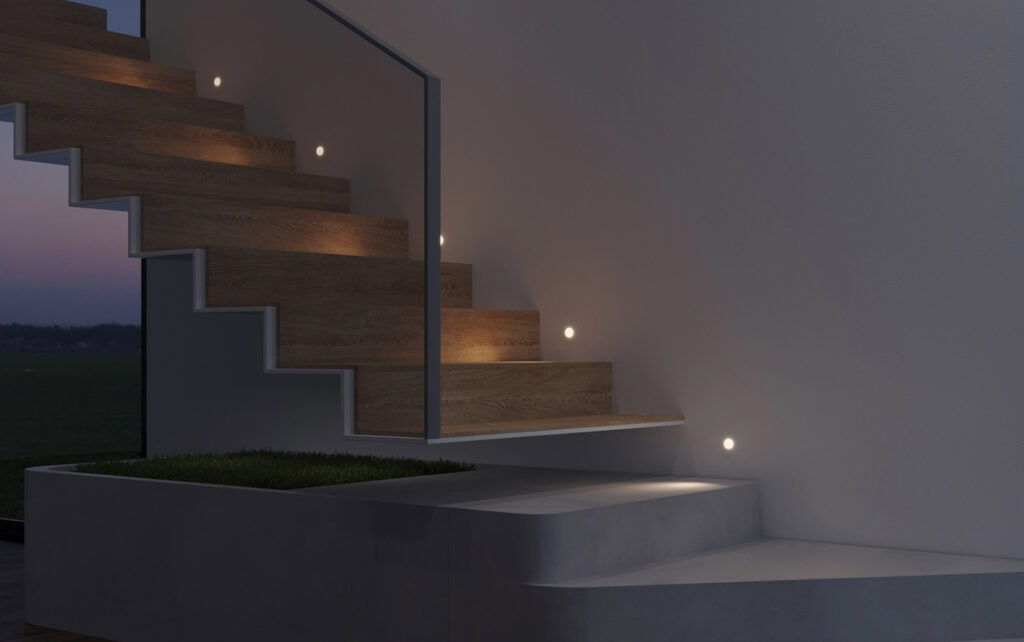 Entryways
Make an entrance (literally). They're like the runway lights at an airport, guiding you home after a long day. Except, well, instead of landing a plane, you're making a smooth entry without tripping over the doormat.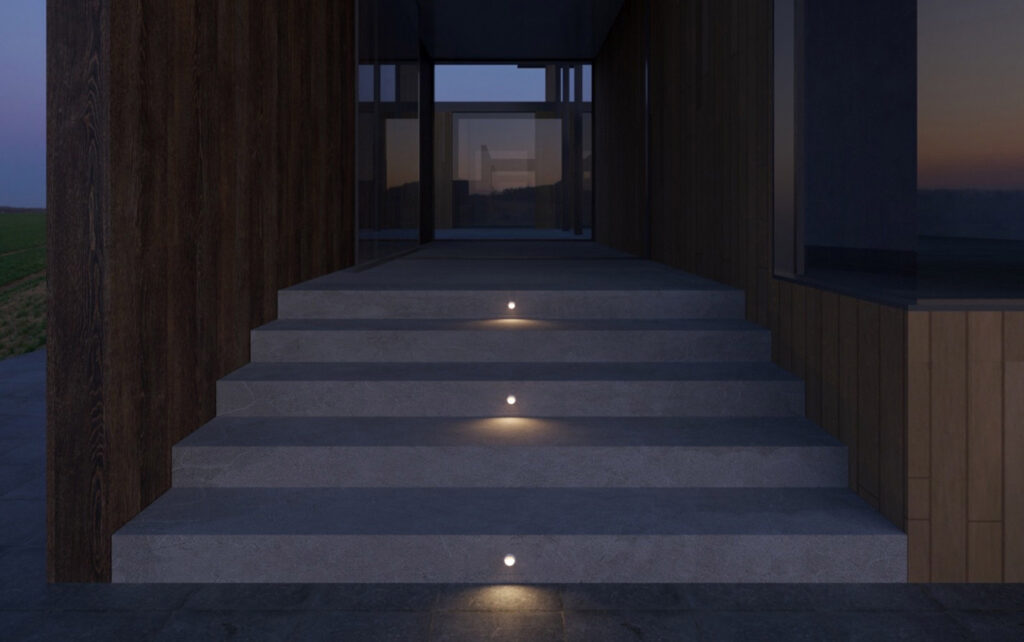 Brightgreen's MINI Wall Lights. Foiling Faceplants and Saving Sleepers Since 2023.
From the bathroom to the bedroom and all the spaces in between, our MINI Wall Lights are your trusty nocturnal navigators—here to foil those faceplants and guide your midnight meanderings without disturbing your sleep.
Don't let the darkness win. Give us a buzz at 1300 672 499, and let's make those nighttime strolls a peaceful, sleep-friendly experience.
Bring it on, darkness.